PRODUCT LIST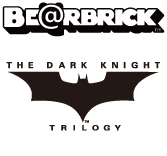 WHY SO SERIOUS?
2016年3月発売・発送予定
BE@RBRICK THE JOKER 100%
頒布価格¥1,500(税抜)
※消費税は別途申し受けます。
●全高約70mm
●BE@R BRICKへ遂に『THE DARK KNIGHT』版
 THE JOKERがエントリー!
Please click here for order from overseas.
THE DARK KNIGHT and all related characters
and elements (C) & TM DC Comics
and Warner Bros. Entertainment Inc.
BE@RBRICK TM & (C) 2001-2015
MEDICOM TOY CORPORATION. All rights reserved.
© 2014 MEDICOM TOY CORPORATION, ALL RIGHTS RESERVED.
<!-