PRODUCT LIST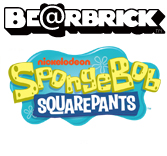 from Bikini Bottom
2020年1月発売・発送予定
BE@RBRICK
SpongeBob GOLD CHROME 1000%
頒布価格¥50,000(税抜)
※消費税は別途申し受けます。
●全高約700mm
●SpongeBob BE@RBRICKの新作が発売決定!
※製品の特性上、細かい傷や擦れ痕が
 本体に残っている場合がございます。
 予めご了承ください。
Please click here for order from overseas.
(C) 2019 Viacom International Inc.
All Rights Reserved. Nickelodeon,
SpongeBob SquarePants and
all related titles, logos and characters are
trademarks of Viacom International Inc.
Created Stephen Hillenburg.
BE@RBRICK TM & (C) 2001-2019
MEDICOM TOY CORPORATION. All rights reserved.
© 2014 MEDICOM TOY CORPORATION, ALL RIGHTS RESERVED.
<!-